Spencer Schmidt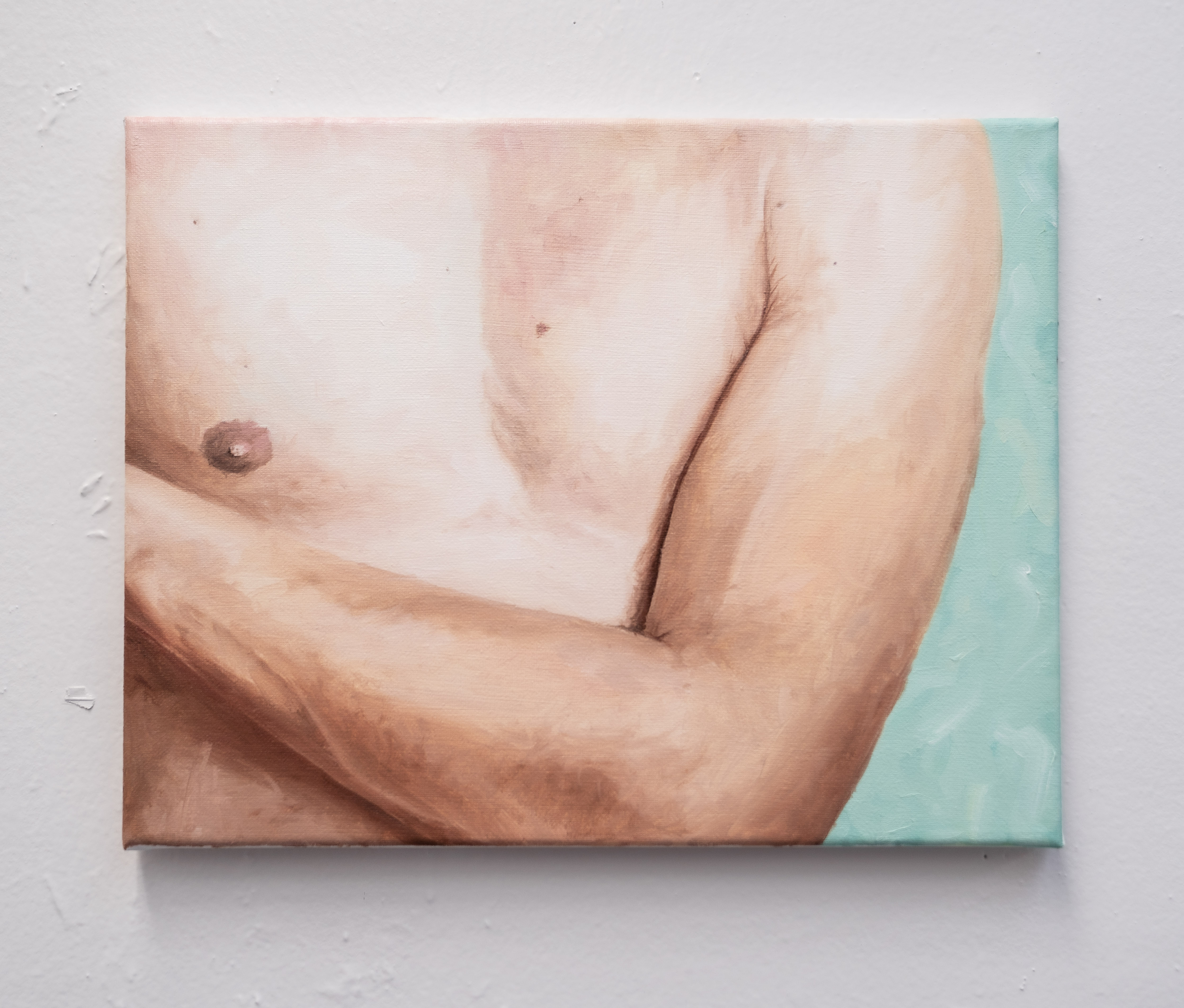 Spencer Schmidt



My artwork could currently be defined as an exploration of self and the human figure. Two-dimensional artworks have dominated my artistic practice thus far, but this season of investigation has pushed my art to explore making sculptural work as well. This current body of work consists of self-portraits painted in oil and metal sculptures that also deal with a human figure. By pairing a medium that I know well with one that I am just beginning to explore, it seems to create a lot of room for reflection and discovery in the work. While they started out as very separate ideas meant to dig into different conceptual interests, the mediums have grown to complement one another and create a dialogue between those initial ideas.


Painting self-portraits has long been a technique used by artists for documenting the development in artistic skill and style, while often touching on themes of self-exploration. I started painting my self-portraits for many of the same reasons, but I ended up finding much more value in them than I originally anticipated. As the end of my undergrad experience rapidly approaches, this season has been marred by uncertainty— and I am interested in exploring that with this body of work.


When the idea of "self" is paired with images of the body, thoughts begin to swirl about this exterior that others observe daily, and an interior that no one will ever know fully. We are the only ones that can draw a connection between the things that we do and the people that we understand ourselves to be. A consistent theme of intimacy exists within all the works as you spend time with them and become attentive to their quiet moments. Many of these same explorations and themes presented themselves in the sculptural works as time was spent softly twisting a traditionally rigid substance. The paintings and sculptures exist as a complete— albeit unplanned— body of work, and thus, experiencing the conversation between the pieces is an essential component.


Ultimately, these pieces come together as an exploration of self, and the work attempts to bridge the gap between physicality and consciousness; exterior and interior.