Untitled, 2021
Oil on Canvas, (36'x48')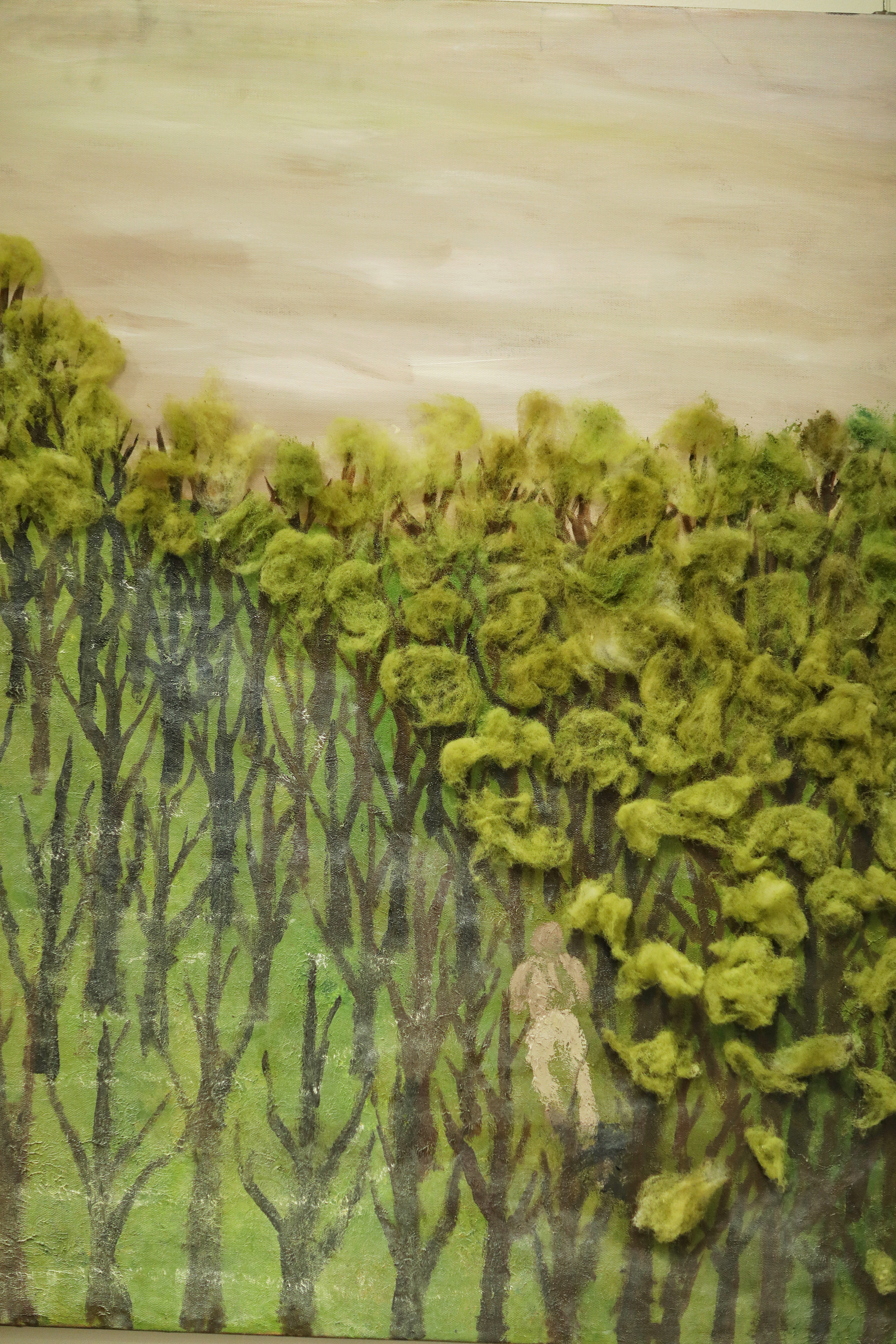 Untitled (details), 2021
Oil on Canvas, (36'x48')




Untitled, 2021
Oil on Canvas, (36'x48')






Lesley Lin

Art is a way to express my emotions and explore subconscious thoughts. While I am making art, I express my feelings in the artwork. After I finish the work, I understand more of my subconscious. Emotions seem like a way for me to find out some hints of my subconscious. By making art, I can turn my emotions into a visualized form, and based on these visualized forms I can learn more about my subconscious. I am experimenting with different materials to create various textures. Instead of making something look real, I am trying to create a sense of feelings or emotions that people can feel when they see my works.

Given my interest in the subconscious, I don't have an exact plan when I start a piece of work. I use nature as a reference to others, therefore, I can have a starting ground for my artworks and let them develop freely from here. During the process, I experiment with different materials to create various textures, because all the materials in the world can be seen as lego pieces that I can use to create my works.

Art helps me to understand why an experience triggers certain emotions that I have and based on the hints that art brings to me, I can learn about my subconscious.