Aubrey Stanchak
Fueled by a sensory overload of information, my work aims to calm the chaos and begin to make sense of it all. My reaction to this need for order is to create physical renderings as a means of documenting my sensory perception. This visual record allows room for further exploration within each piece and among the whole.

Beginning with a base and layering piece by piece, my brain shows my body how to react to what it tells me. Lately, this "base" has been photo references from a print fashion magazine, Buffalo Zine: Fashion's Kitchen, as well as a variety of 50's and 60's cookbooks. Using the reference image(s) as a starting point, I choose a palette based on the most prominent colors in my sensory perception at the time. As the process continues, I follow images, words, personalities, and ideas in whatever form they present themselves. When these impulses become dull or uninteresting, I choose to stop working. This is what I call a finished piece. Lately, these pieces have taken two forms: assemblage composed of various materials on plywood and portraits with oil paint on masonite panels.

Both types of work create space for different connections to be made. The paper assemblage pieces connect my impulses to a physical, layered space, while the portraits explore various personas within color. When viewed together, the body of work provides an exploration of my senses: an ever-evolving stream of consciousness.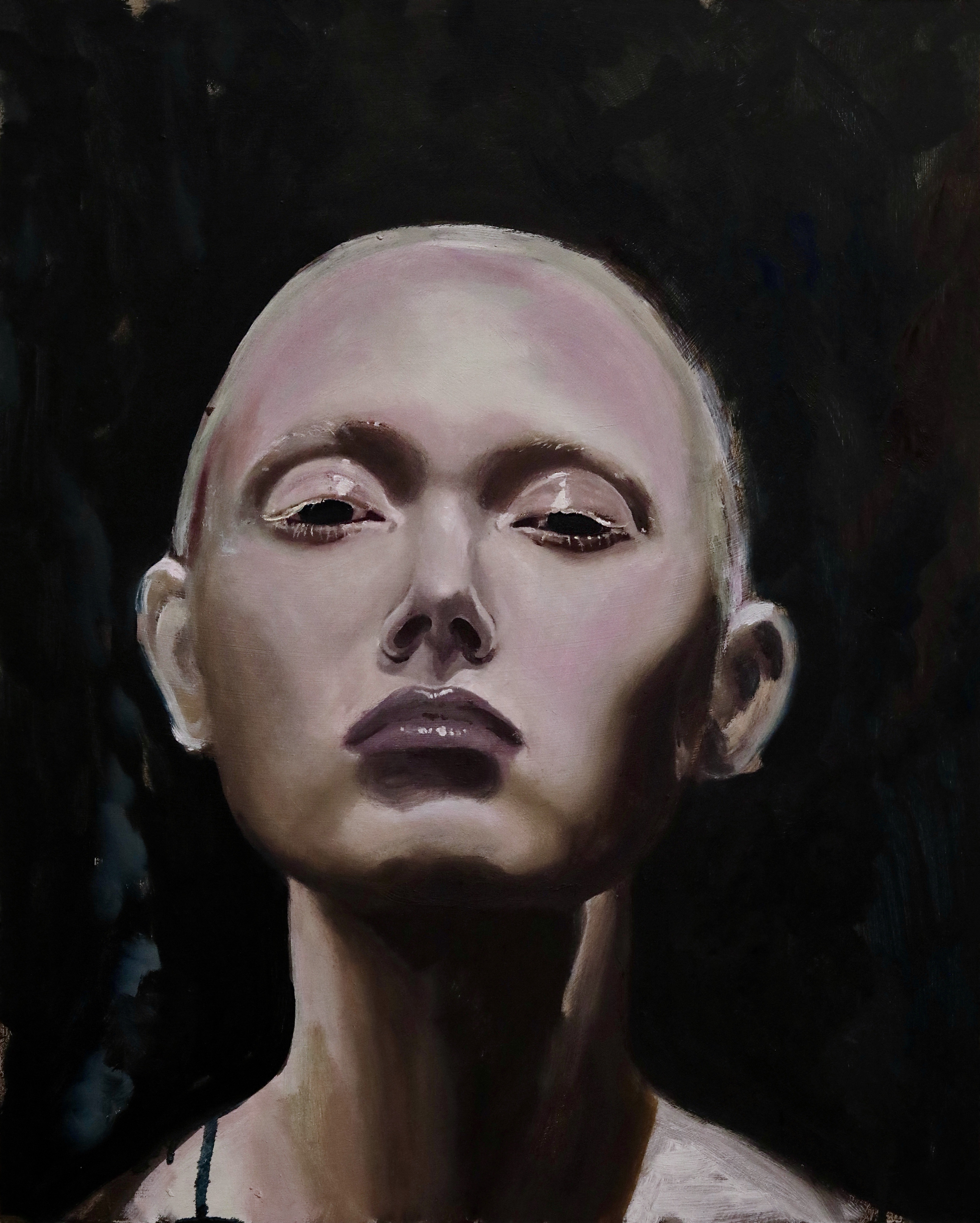 Amanya
16" x 20"
Oil paint on board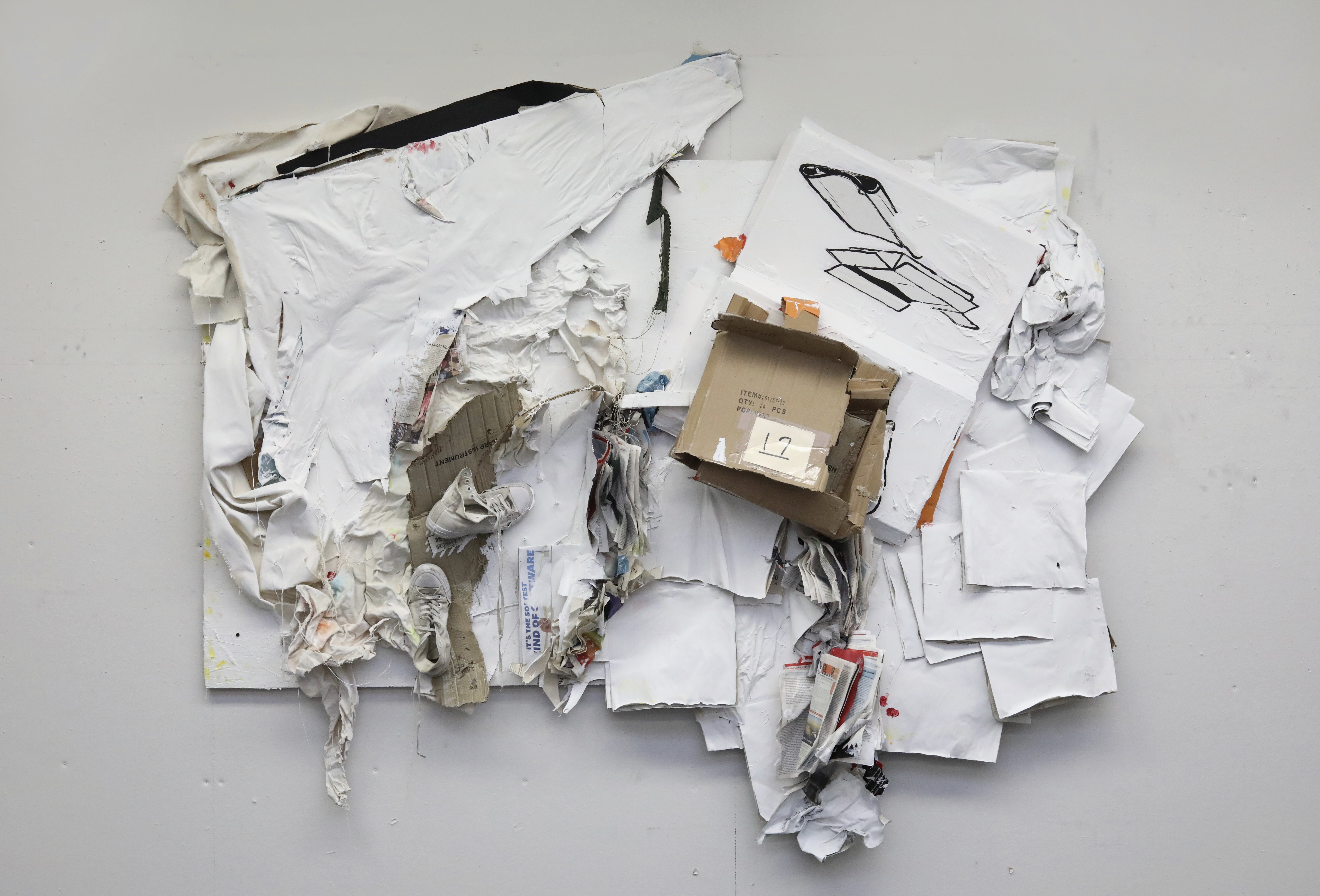 assemblage 1
7' x 5½' x 8½"
Mixed media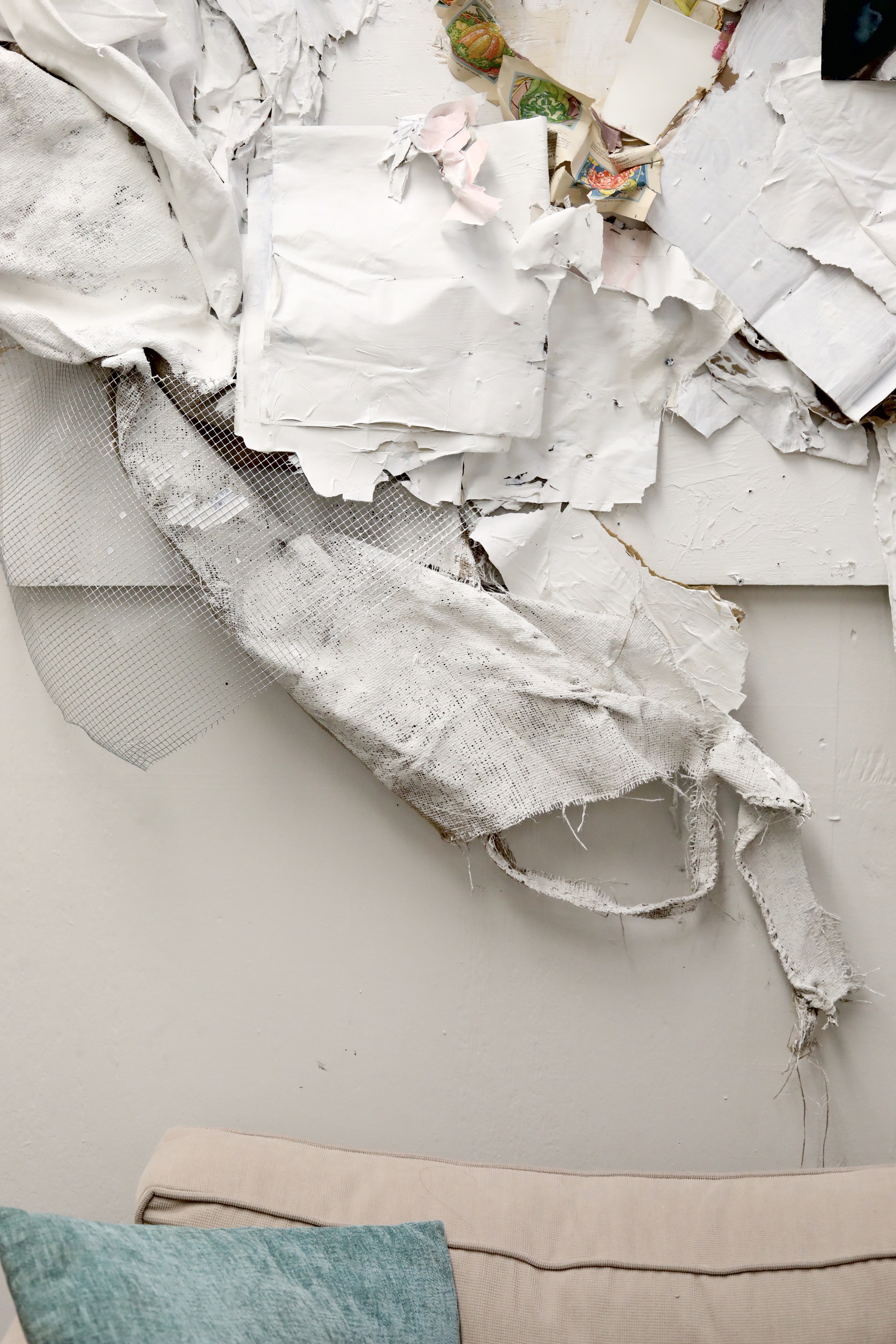 assemblage 2
6' x 5' x 6"
Mixed media


can I be a…?
4' x 6'
Mixed media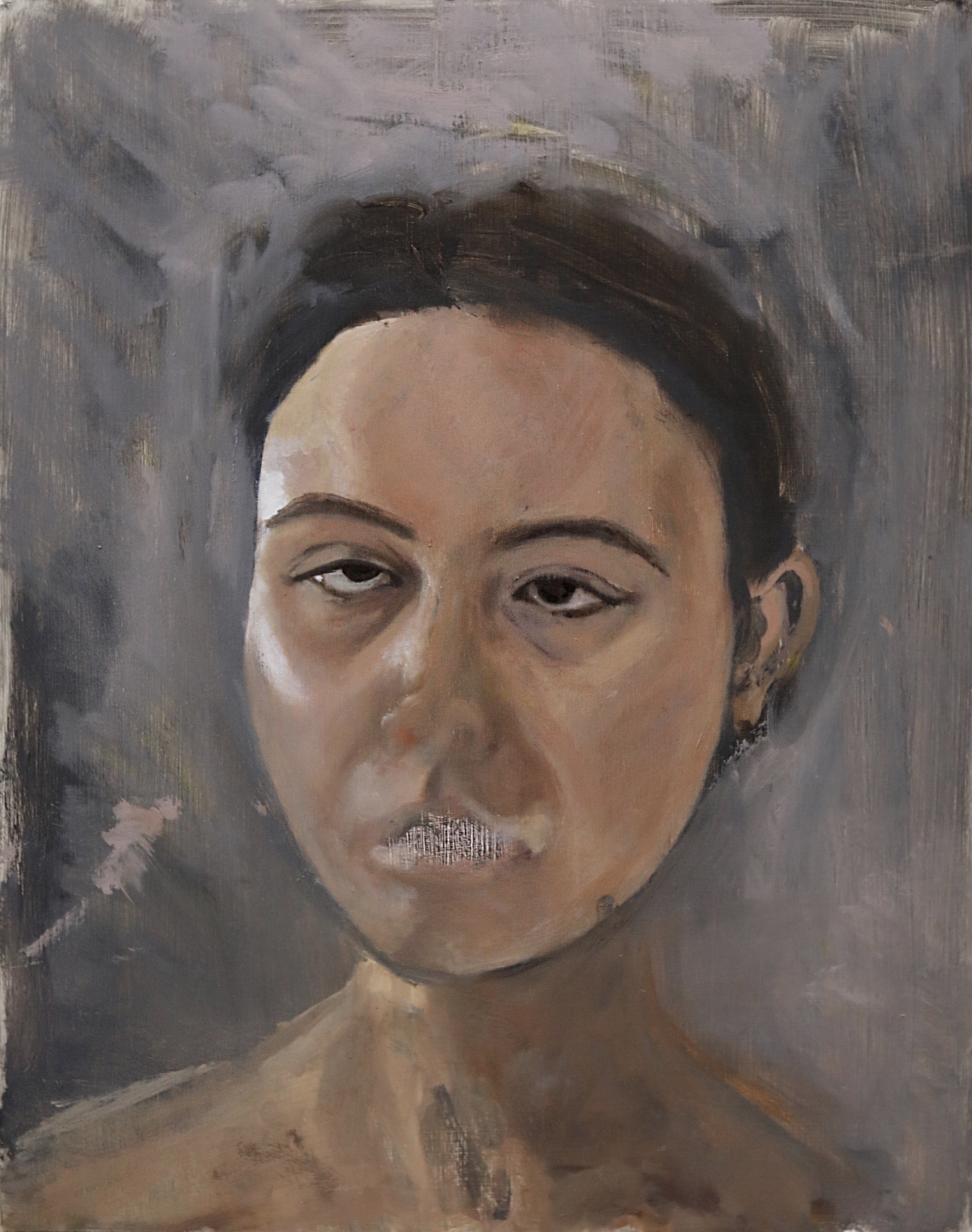 Disquiet
16¾" x 21"
Oil paint on board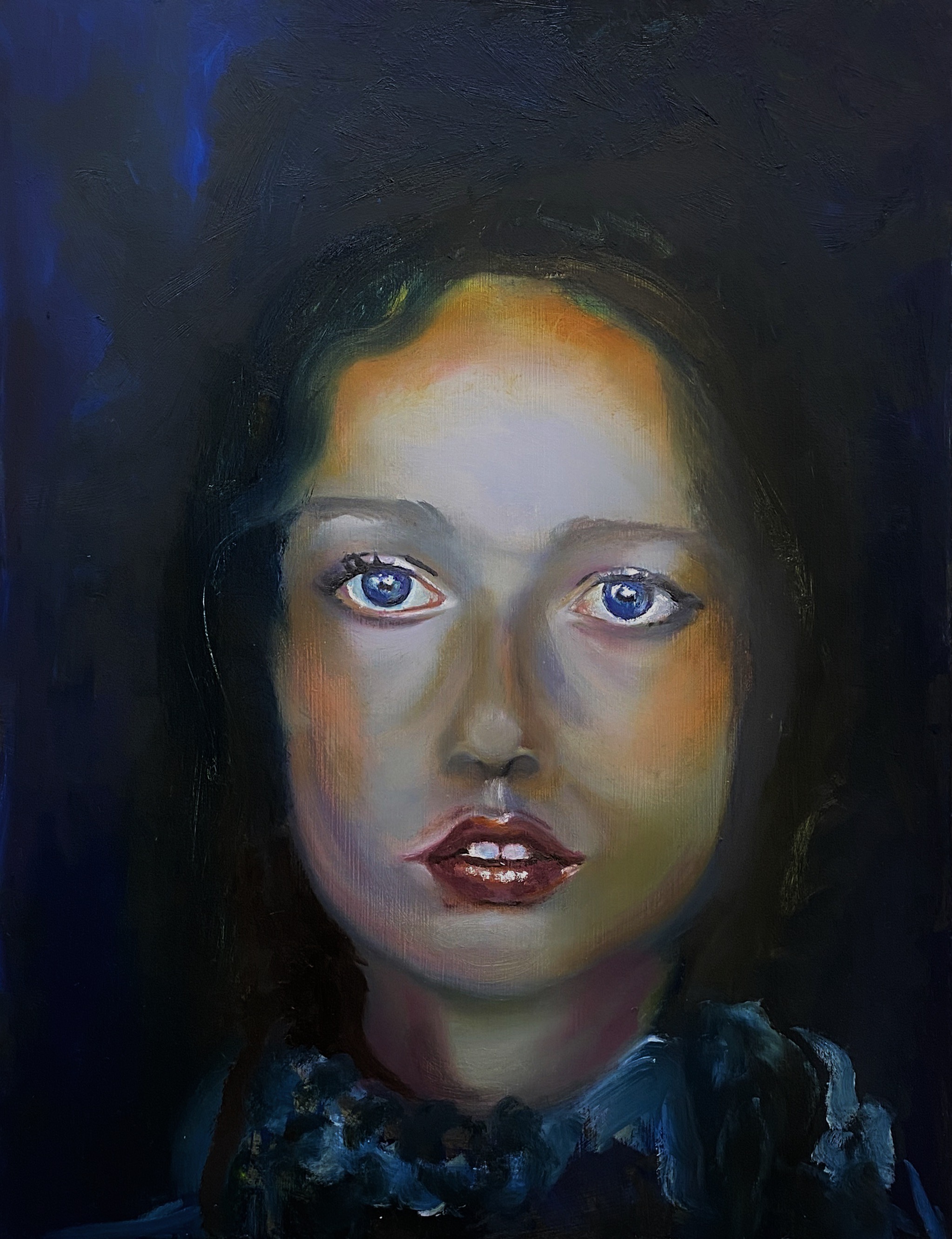 Farren
16" x 20"
Oil paint on board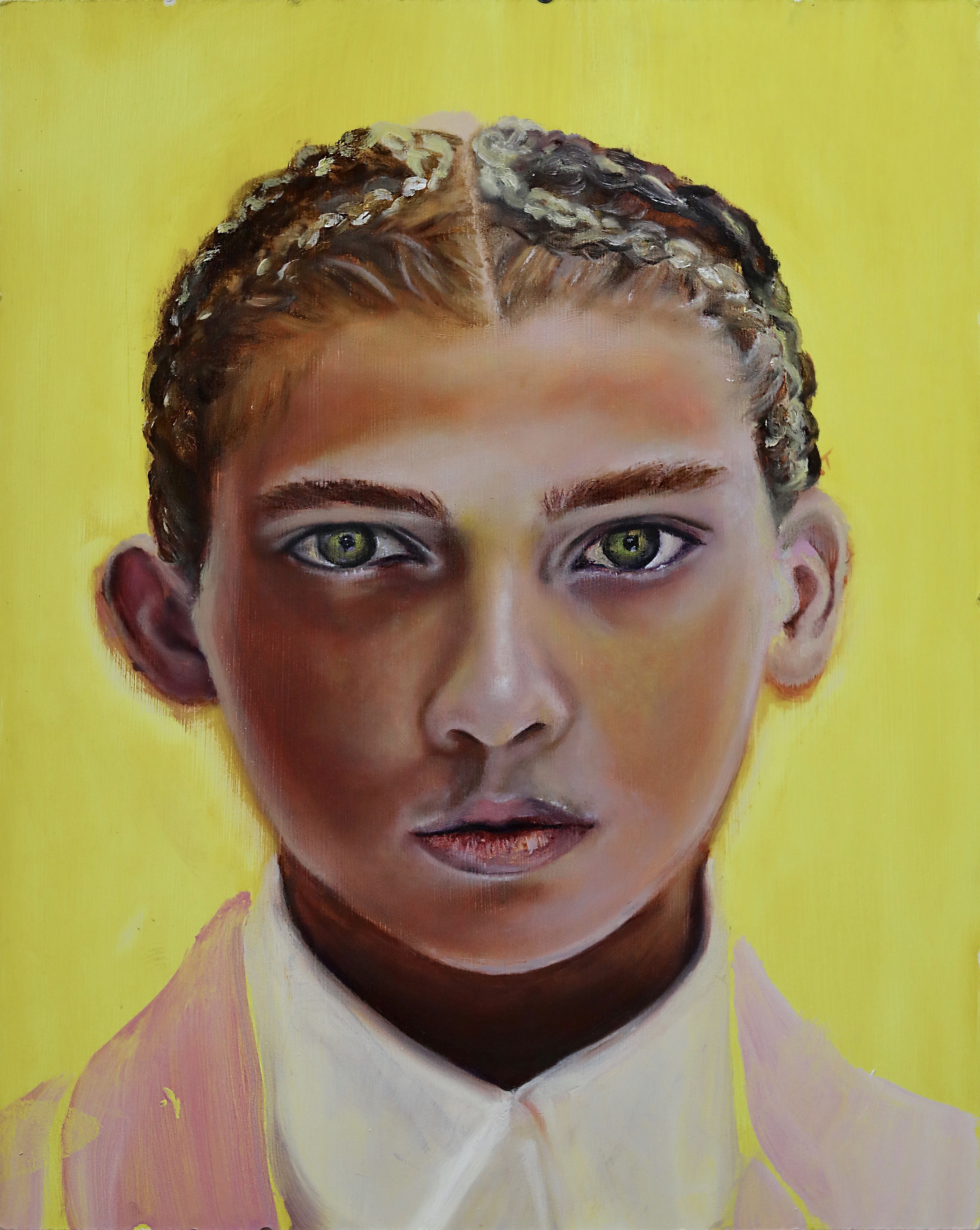 Frasse
16" x 20"
Oil paint on board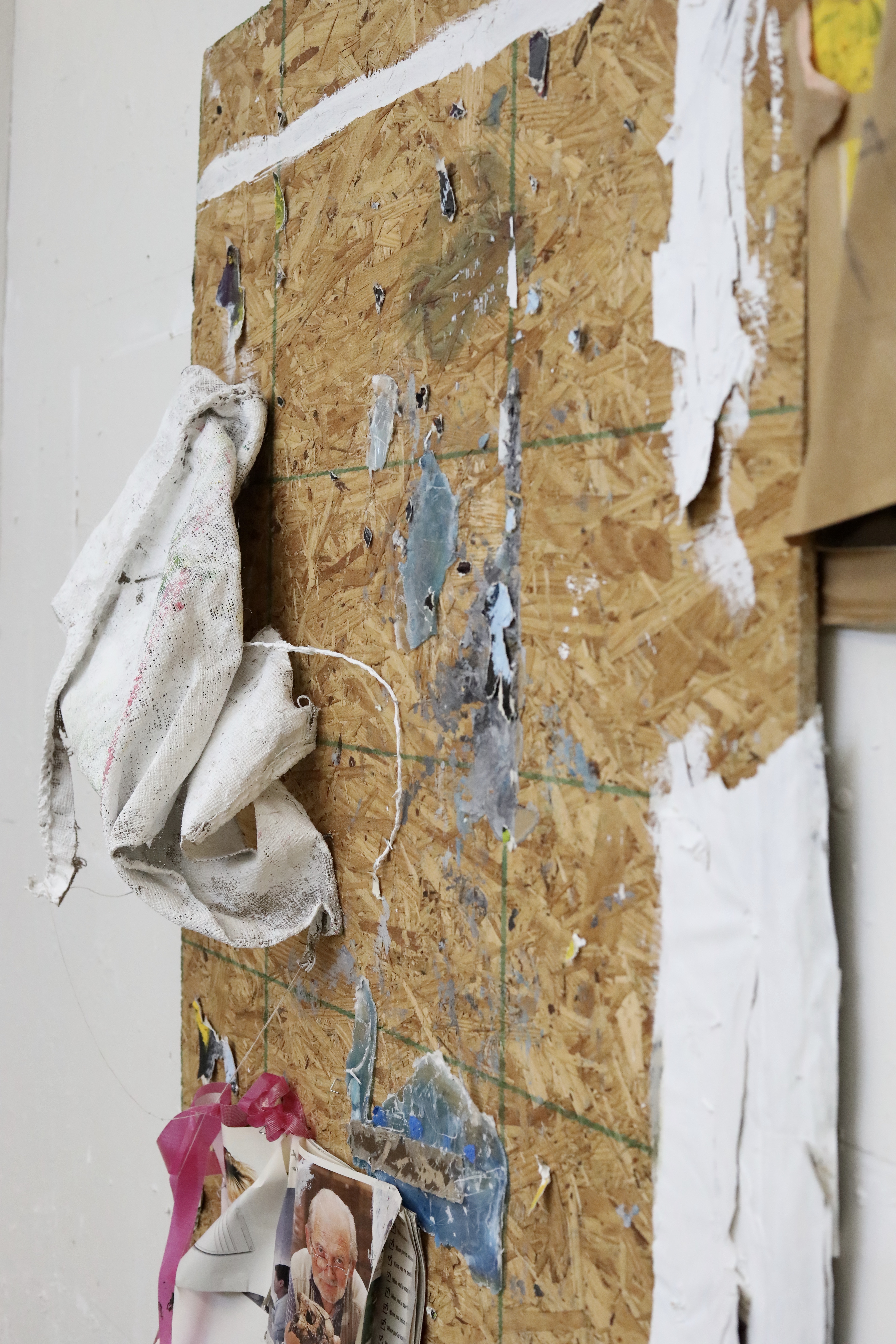 Mags convenience
4' x 6'
Mixed media

Precocious
16" x 20"
Oil paint on board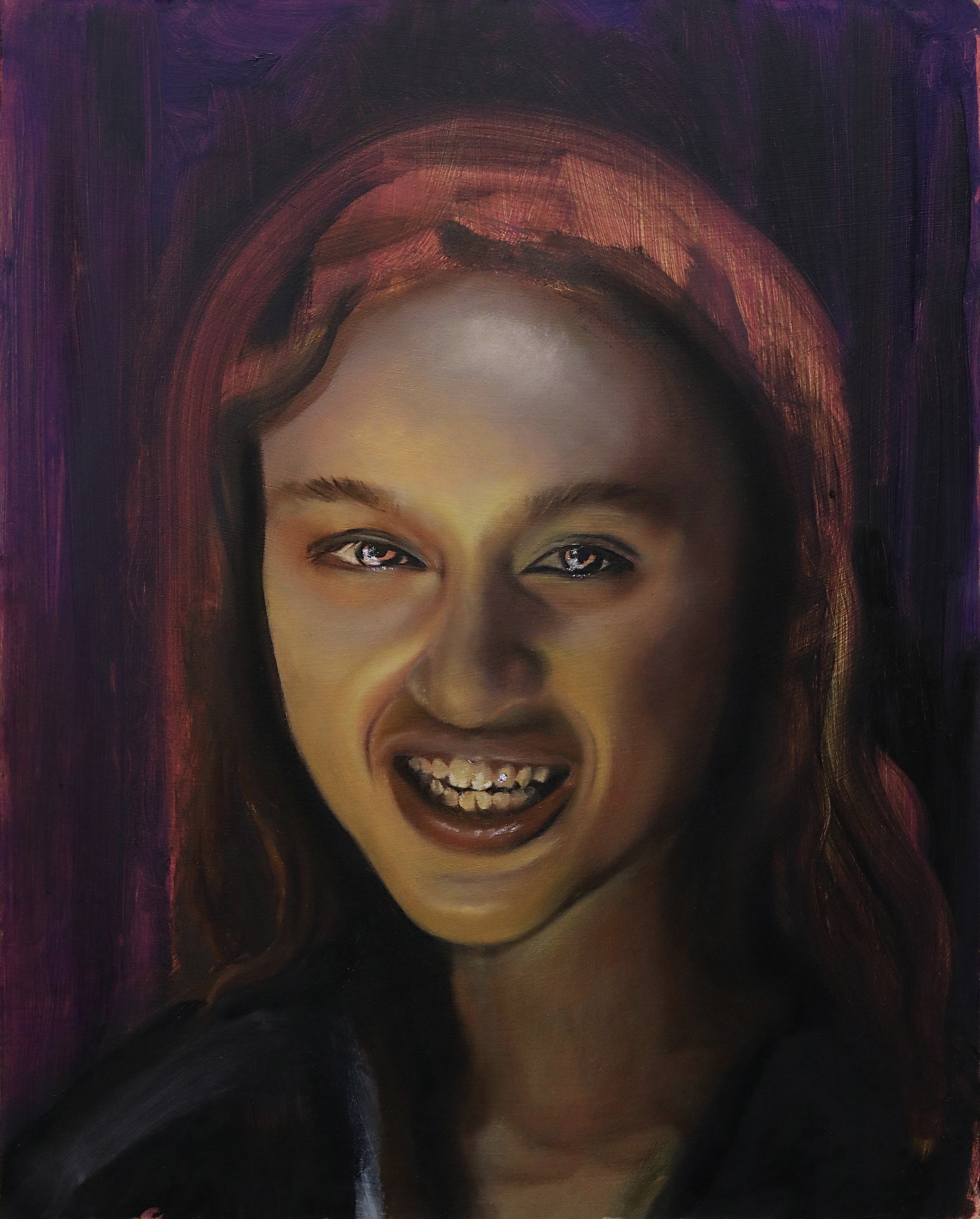 Sheik
16" x 20"
Oil paint on board

BIO
Aubrey Stanchak was born in 1998 in Denver, Colorado. In 2016, she began her studies at Pepperdine University in Public Relations and Studio Art. In the summer of 2017, Aubrey continued her studies abroad in Florence, Italy where she studied art history at Pepperdine. Her creative work has been displayed in Pepperdine University's annual Scholarly Research Symposium in 2017 and in 2018. She also exhibited in the Junior Studios Exhibition, Evidence of Effective Struggle and Existential Anxiety and Identity. This April, she will participate in the Studio Art Thesis Exhibition: Untitled. This Is Going To Get Personal at the Frederick R. Weisman Museum of Art in Malibu, California. Aubrey is a recipient of an Academic Year Undergraduate Research Initiative Grant. In her creative work, Aubrey utilizes traditional fine art materials and found objects to expressively depict her own sensory perception.