Alyssa Anderson

Untitled, 2020
Acrylic, epoxy resin and oil on canvas (8"x8")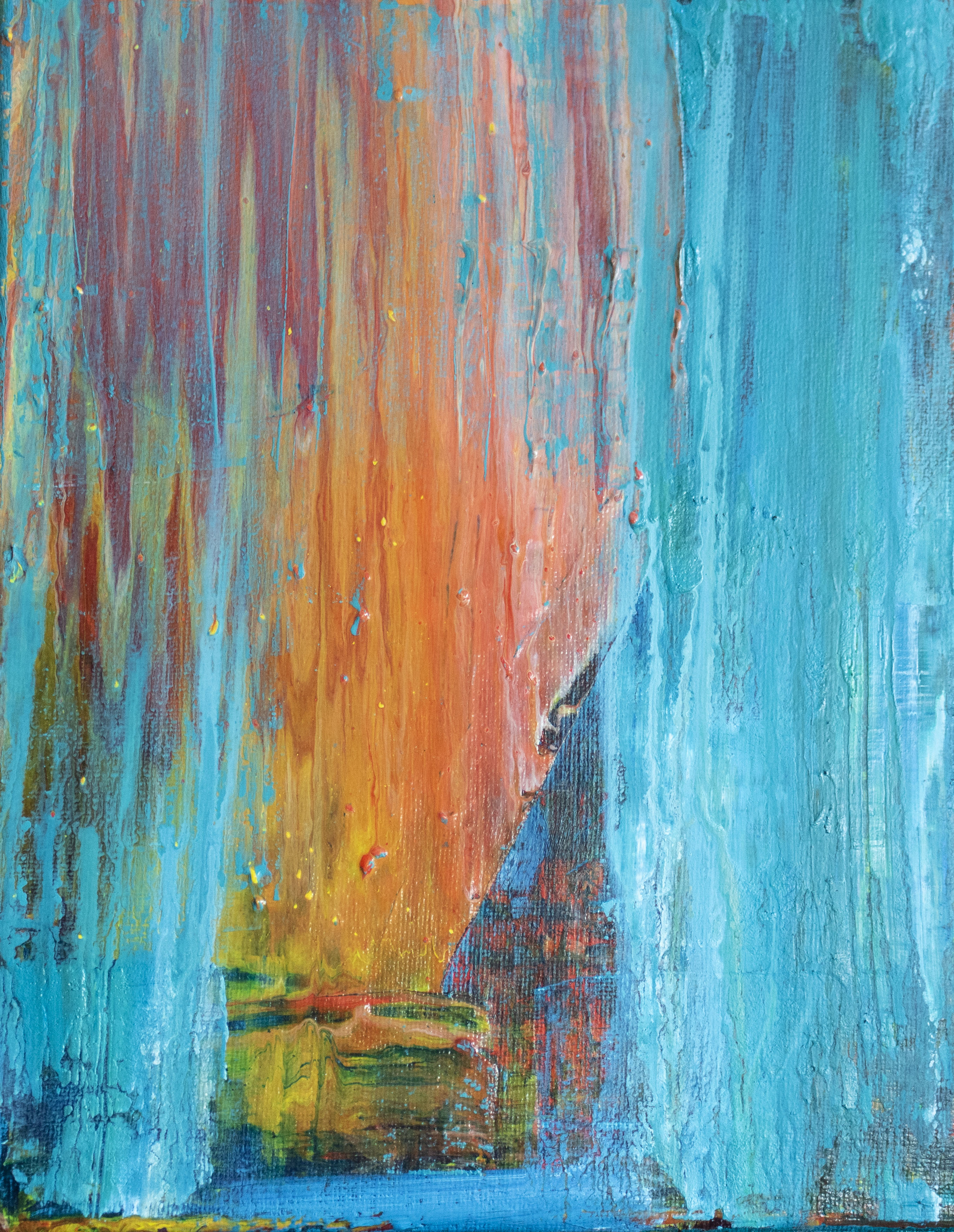 Untitled, 2020

Acrylic on canvas (8"x10")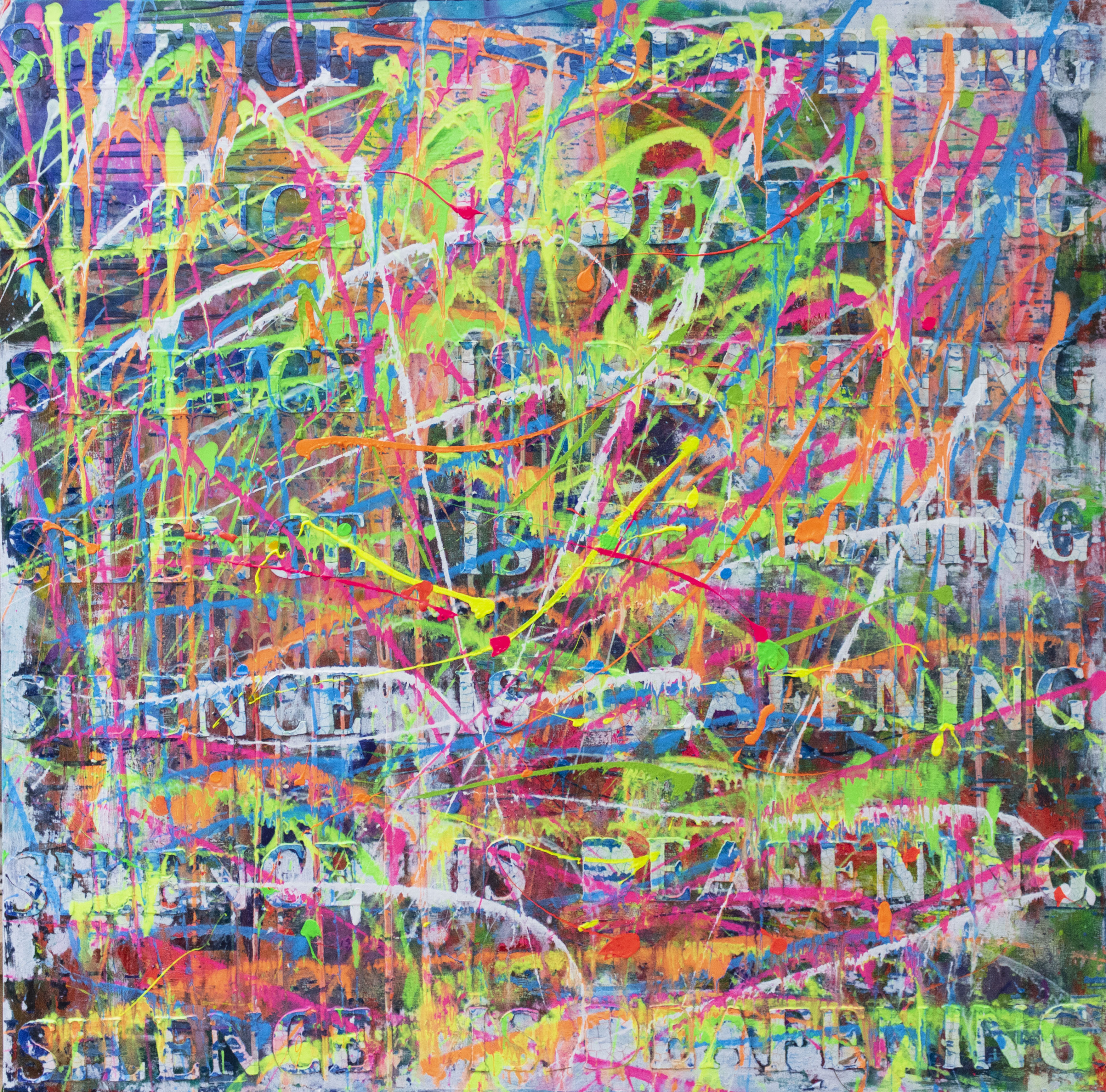 SILENCE IS DEAFENING, 2020

Acrylic and oil on canvas (48"x48")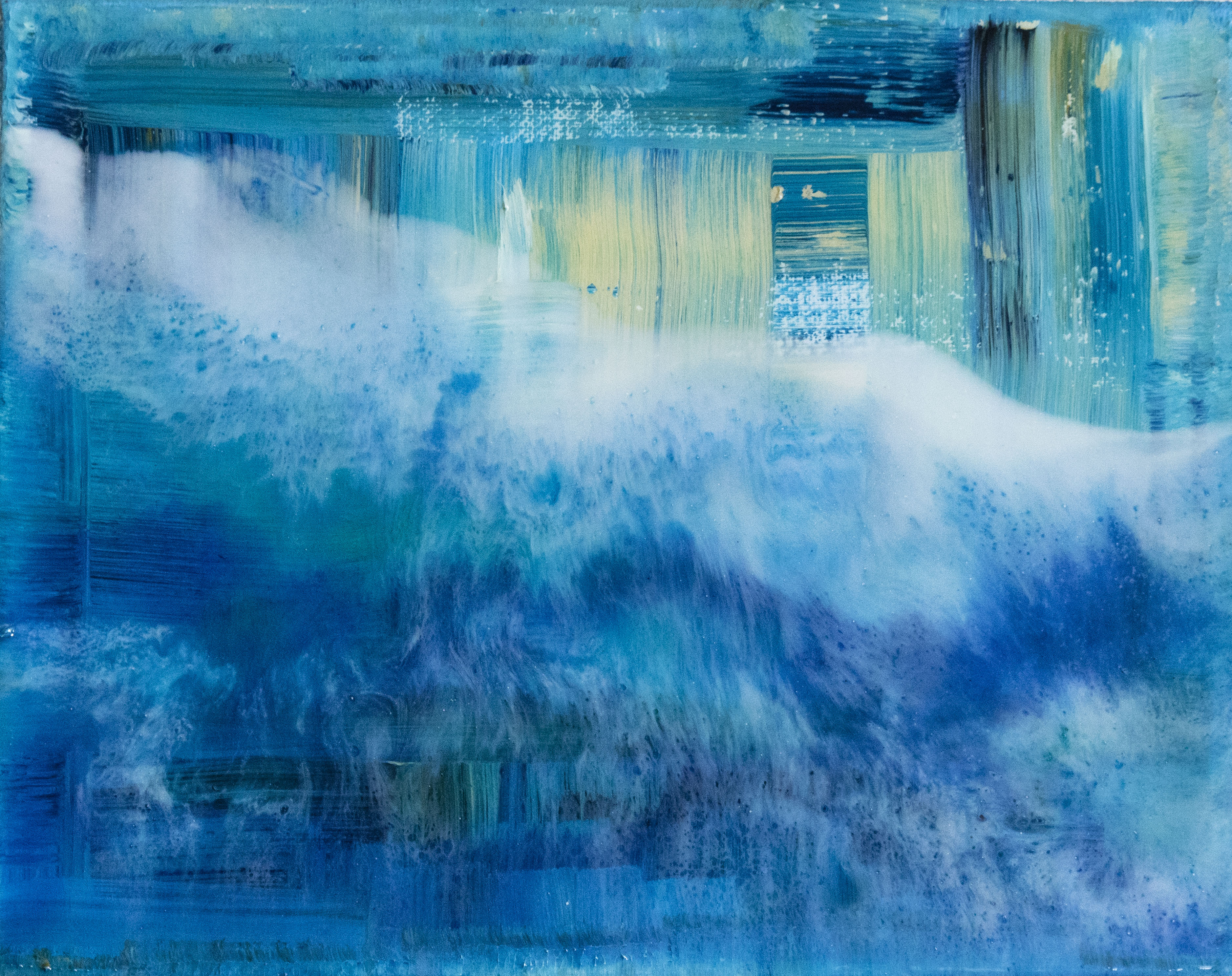 Untitled, 2020
Epoxy resin and oil on canvas (10"x8")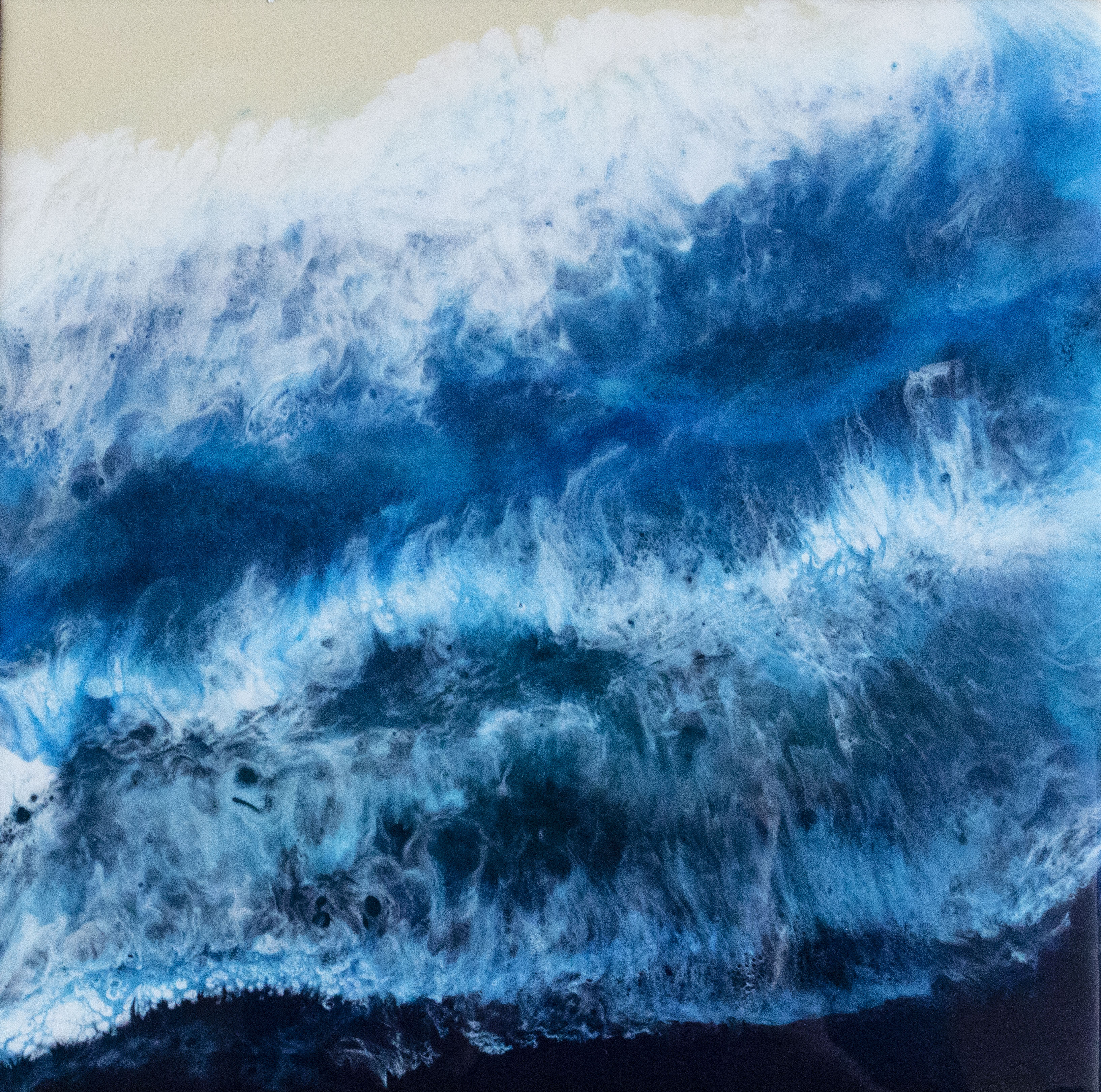 Serenity, 2020

Epoxy resin on wood panel (12"x12")
Other side of the coin, 2020

Acrylic on canvas (40"x30")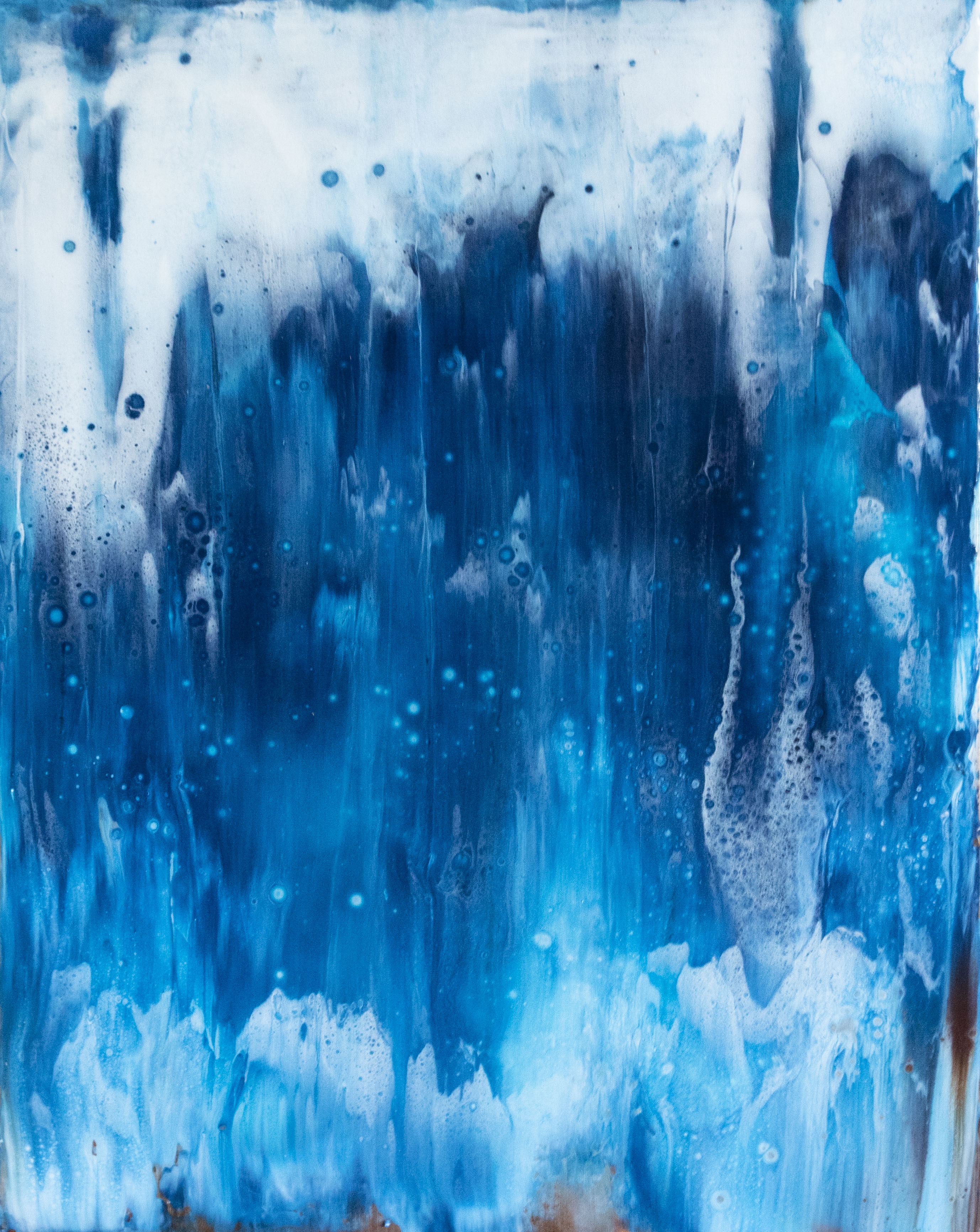 Untitled, 2020

Acrylic, epoxy resin and oil on canvas (16"x20")
Untitled, 2020
Acrylic on canvas (20"x16")

Untitled, 2020.

Epoxy resin and oil on canvas (10"x10")

I make art to help navigate my identity and find out who I am, both as an individual and as a member of socially defined groups. Examining my social context and my inner world—the personal versus public—through my work has lead to the exploration of diverse subjects which aid in understanding myself, some of which include: human nature, horticulture, race, and colonialism.

In exploring these concepts, there is a common theme of uniqueness in all of my work. I mainly express this through abstract painting and analog or vintage forms of video and photography. With these mediums, there's a sense of one-of-a-kindness. Abstract painting is generally inimitable; whereas, digital forms of video and photography are "perfect" and repeatedly reproduced by anyone. The use of analog forms of video and photography and abstract painting come with imperfections that allow for a touch of humanness—specifically, my touch. All of my productions are one of a kind and bear the indelible marks that I, as the artist, encounter with a particular set of circumstances. Most of my pieces can't be replicated by anyone—not even myself. The idea that my piece is one of a kind and that I have left my mark in time is intriguing to me. The interconnectedness between my work's uniqueness and uniqueness as an individual helps me understand my identity, interests, and relationship with others. This inimitability is one of my motivating factors in continuing to create.


My process also plays an essential role in my art-making and is the same with everything I make. I explore understanding my identity by working intuitively. I pose a question or idea, do some research, and then allow my emotions and thoughts to take over and just do. I do not think about the outcome, what I want it to look like, or any specific overall idea. My techniques I use generally differ every time.


Making art also serves as a cathartic way of navigating my identity. While some of my work is very direct, abstraction allows me to explore the same concepts in a less mentally taxing way. The intrigue of uniqueness stems from anxiety and an obsession with perfection and being profound. Embracing imperfection and making it a part of my process allows me to release this control and work freely and intuitively. In my most recent piece, Silence is Deafening, I explore my battle with General Anxiety Disorder. It is a large (48in x 48in) painting (oil/acrylic on canvas) with a chaotic, vibrant, and colorful background with the words "SILENCE IS DEAFENING" in an acrylic paste, repeated across the canvas. There are also unaimed strokes of paint on top of the lettering. This piece is my cathartic, visual representation of my battle with anxiety. The myriad of strokes, splatters, and smears represent the chaos that ensues in my mind. While the painting is inherently silent, the words layered on top provoke the viewer's inner monologue—to recognize that even though they observe the piece in silence, it is not silent. The brain is always interpreting and reinterpreting information. Through this process, I can confront issues head-on while working intuitively to alleviate the anxiety I sometimes feel from making work.